Property Management Racine,Kenosha, Milwaukee & Whitefish Bay.
Great landlords. Honestly couldn't ask for better. Very kind hearted and understanding.
I recently worked with Teresa and Anthony on a referral. They were so wonderful to the couple they bought from as well I received a referral fee as promised after the home closed.
They are so easy to work with! They are very fast at providing everything I need and also extremely knowledgeable! I would highly recommend using them for all your real estate needs!!
Words can't even express how awesome it was to work with them! They were so professional and extremely knowledgeable with everything through out the whole process. I am so glad to have met them and worked with them first hand. They are truly passionate about real estate and helping others and that shows in every aspect of their life. They have become good friends of mine and Im so thankful for that. I'm excited to find another deal for them to purchase! This was such a smooth transaction and every piece came together as it should. I highly recommend working with them or even asking them questions if you need help with something. They are truly the experts when it comes to real estate!
Truly the blessing of the Lord brings wealth. For there is no unanswered prayer with God. it is usually said that God blesses us through men and i have confirmed today with Mrs Nicolle Johnson who God sent to lift me up. I was able to make $15,400 just in 7 day's in my trade with her company, the risk indeed was worth it.
Anthony and Theresa were amazing landlords. They were there for me every time I need them and they were very helpful with a complicated situation I had. After several years they are willing to help me again. They are great people. I really recommend them. Their places are pet friendly too. Thank you for everything!
About 4 years ago My family and I were looking for a place to call home. We had a lot of "wants" including 3br home (not apt or townhouse) fenced yard, full basement, appliances, and good neighborhood. We saw this beautiful home online for rent and decided to set up a showing where we then met Anthony. We really loved the house and it had everything on our list so we decided to fill out the rental application. We herd from Anthony the next day. Not only do we have everything we want in and outside of our home but we are so grateful and blessed to have met Anthony and Teresa they are wonderful people that go above and beyond as landlords. Always very prompt and efficient no matter the time or situation. Not only are they great people they are very understanding and dedicated with what they do. We definitely recommend them. Thanks Anthony and Teresa for being the best!
Anthony and Teresa are brilliant, thoughtful and give great feedback and advice. I'd highly recommend for anyone looking for straightforward, honest, actionable input to improve your real estate investing. They're true pros and great people!
I rented an apartment from Anthony and Teresa in 2009 and stayed for 9 years. They are responsive, responsible, fair, and honest. I would highly recommend them if you are looking for a good apartment at a fair price.
In October of 2014 I signed a lease in Bayview for a two bedroom lower. My first home away from home. I had looked at a few places but they just never felt right until I met Teresa and Anthony at their rental. I filled out the application that day and moved in almost immediately. Teresa and Anthony were the best landlords I've ever had. They answered any question I had, addressed any issues, and became friends over the course of the next year. I moved out after only a year due to personal reasons but never lost contact with Teresa. When it was time for me to find a house she gave me the name of an outstanding realtor. When it was time to renovate my house she got me in contact with anyone I needed. I trusted her and she came through! Fast forward to a month ago, I found the perfect 2 bedroom home only a few houses down from mine for sale at a cheap price. Without a second thought I contacted Teresa about financing so I could get the house fast! She financed the deal, we closed fast, and she again recommended people for repairs. I'm new to this real estate world, but I'm here for the long haul and I've got a mentor for the long haul. Best lender, best landlord. Hands down!
Anthony and Teresa are the best in the business. I've invested with them and have received incredible returns. All paperwork is transparent and they act with honesty and integrity. They are kind, knowledgeable, and selfless. Their advice is priceless and their investment tactics are smart. I highly recommend!
Teresa and Anthony Machi are one of our favorite people to do business with. They are honest and transparent in all their real estate transactions. Aside from real estate, they are genuine and humble human beings--they are two of our favorite people that we have met in the local REI Milwaukee market.
I messaged Teresa through Messenger and she immediately responded. We met up for coffee and she was very gracious with her time and did not leave until I had ALL of my questions answered. Although I could tell it was a very busy day for her, not once did she look at the time or made me feel rushed. She is a great person running a great business. I highly recommend it.
I recently worked with Teresa and her husband on a deal and they really took a chance on me. It was a blessing to have them see me for who I am as a person and to have my lending credentials based one and not a number in a system. I would highly recommend them to anyone! You'll be money ahead!
This team is highly professional and knowledgeable in all aspects of investment real estate financing. With their guidance, I was able to quickly secure private financing and able to secure a deal on a property located at 3260 S. Chase Avenue in Milwaukee that will yield lucrative financial gain. Their competitive rates beat out those of all other local private money lenders.I was able to have money wired into my business account within 24 hours. I satisfied the proof of funds inquiry that we all must produce as a buyer without jumping through any of the hoops. I look forward to exclusively partnering with this team on future projects.
We work with borrowers who are purchasing residential or commercial properties, as well as those who are renovating or developing properties.
Capital Investments Racine
If you are interested in learning more about our hard money lending services, we encourage you to contact us today. We can provide more information on our lending criteria, loan terms, and underwriting process, as well as answer any questions you may have. We look forward to working with you!
Hard Money Financing Racine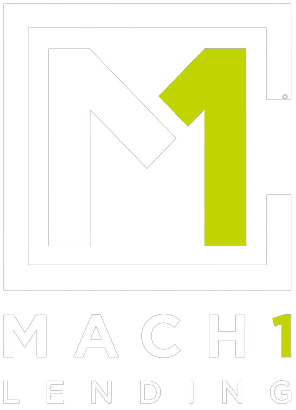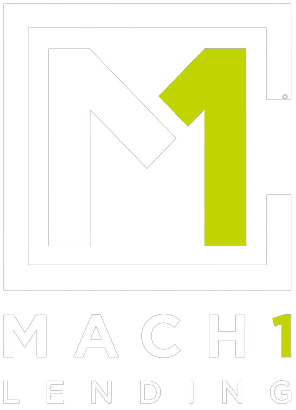 HARD LOANS RACINE
When it comes to accessing timely and flexible financing for your real estate investments, Mach1 Lending is the partner you can trust. Our experienced team is ready to guide you through the lending process, providing customized solutions that meet your unique needs. Contact us today to discuss your project and get started on securing the hard money loan you need for your real estate ventures. Feel free to customize and adapt this content to accurately reflect the services and unique offerings of your hard money lending company.